Coloured Duraglaze Photo Mugs
SHOP
> Drinkware > Standard Mugs > Std Mug Details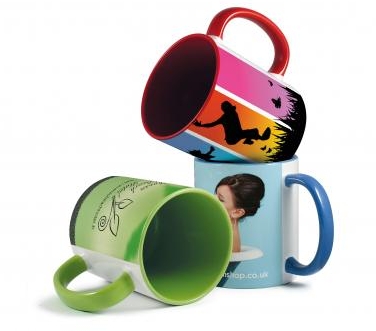 Looking for something a little different!
Our TwoTone mugs are available in many different colours and can be branded with a full colour photographic print using dye sublimation printing.
We offer an exclusive collection of patent protected Duraglaze® PhotoMugs, which have been independently tested to BS EN 12875-4 to over 2000 washes and confirmed 100% dishwasher proof.
They simply will not fade.
Coloured Duraglaze Photo Mug
Standard Mugs
Available in two types:
"Inner and Handle" or "Rim and Handle"

Both available in various colours (select from the colour option box below)

Click the image to the right to show examples of these mugs
Immediate availability